Melania Trump to debut QVC Collection. Timepiece and jewelry collection scheduled to debut April 30, 2010.
International jetsetter, model and entrepreneur Melania Trump thrives on the cultural diversity of the three cities she calls home: New York City, Paris and Palm Beach. Inspired by the bustling arts, architecture, design, and fashion scenes that surround her at every turn, the Slovenian, aqua-eyed beauty decided it was time to bring those inspirations to life…and a new collection was born.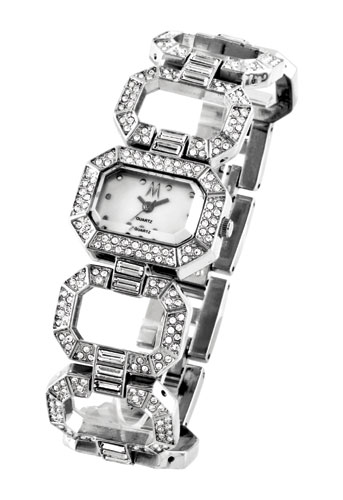 Timepieces & Fashion Jewelry by Melania Trump: "Champs-Elysees" from Paris collection
The worldwide debut of Timepieces & Fashion Jewelry, designed especially for QVC, is scheduled to be unveiled Friday, April 30 at 9:00 PM (ET). Each piece in the collection will retail for less than $200.00, offering style and luxury at a consumer-friendly price.
"I am thrilled to work with QVC to bring my personal inspiration and design aesthetic to life," says Melania Trump. "I'm proud to debut my collection of premium, affordable timepieces and jewelry and make it available to millions of women across the country. Now women everywhere can add a touch of luxury to their everyday lifestyle!"
Continue reading Melania Trump To Debut Timepieces & Fashion Jewelry