Polo star and international hottie, Nacho Figueras, appeared on The Martha Stewart Show last week. After a few busy months of having his third child and competing in polo matches, the face of Ralph Lauren Fragrances took time out from his Palm Beach polo schedule to teach Martha about the sport of polo. Watch a clip from the show here HERE!
To hear more from Nacho himself, become a fan of his Facebook page (www.facebook.com/NachoFigueras ) and follow him on Twitter (www.twitter.com/NachoFigueras ). Fans get the first look at pictures from his matches and personal life as well as all his latest new.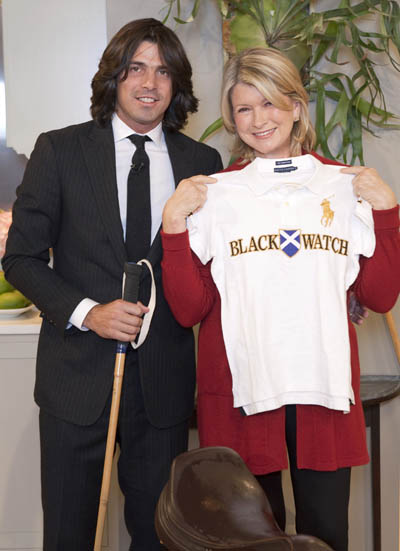 See more Nacho Figueras Teaches Martha Stewart About Polo photos!