Kate Hudson and Penelope Cruz both looking fabulous in CHANEL Haute Couture at the NY Premiere of "NINE", December 15th, 2009. 
Penelope CRUZ was wearing a long asymmetrical satin red dress Chanel Haute Couture. The dress was specially chosen by Karl Lagerfeld for Penelope from the Chanel Conservatoire. This unique dress was shown during the Spring/Summer Haute Couture show of Karl Lagerfeld for Chanel in1989.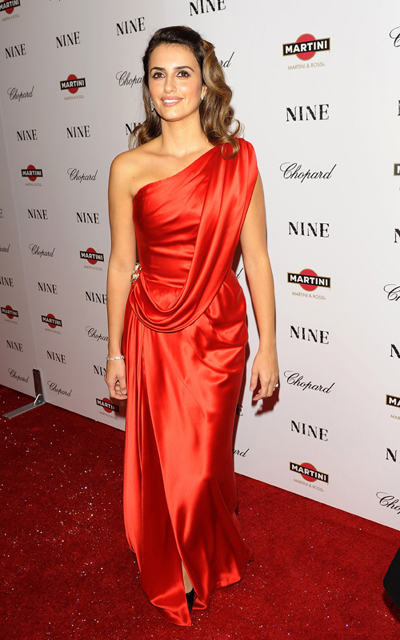 Kate Hudson was wearing an embroidered dress from the Fall/Winter 2009 Haute Couture collection.