WATCH: Robert Reynolds in FASHION & STYLE interviewing actor/model Tobias Truvillion. You may know Tobias from playing the character Vincent Jones from ABC "One Life To Live" (soap opera). The word is that Tobias will be featured in the new movie "Brooklyn's Finest", starring Richard Gere and Ethan Hawke. Launch date: March 2010. He will be featured acting with Wesley Snipes who is also a star in the movie. In the interview Reynolds questions Tobias about his personal fashion style. Which seems to be leather from head to toe. Also his dog is looking quite fashionable. FASHION & STYLE is brought to you by Reynolds & Associates.
Stay tuned to for the exclusive interview with Tobias on FASHION & STYLE with Robert Reynolds!!

Actor Tobias Truvillion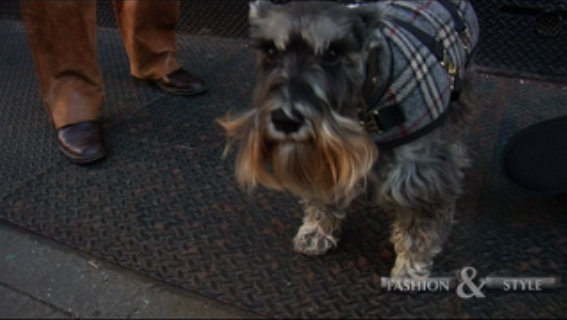 Tobias' fashionable dog
Also coming soon: Natascha Bessez's exclusive interview with actress/model Sarah Natochenny only on FASHION & STYLE at Ion Studio – www.ionstudionyc.com .