Paris born Farrah De Launay launches her much anticipated handbag collection "Bambou"- a dazzling blend of tradition and contemporary.
Already a working model at sixteen Farrah De Launay worked closely in the ateliers with major European designers like Paco Rabanne, Azzedine Alaia and Xuly Bet among others before relocating to New York. with an innate sense of style and purpose De Launay charted a creative course that originated with her fashion mentors and culminates in this exacting moment of a fashion talent coming into her own. Following over a year of development, De Launay unveils her first handbag collection that highlights her heritage by incorporating indigo-resist dyed cloths from West Africa into meticulously crafted handbags of supple lambskin leather.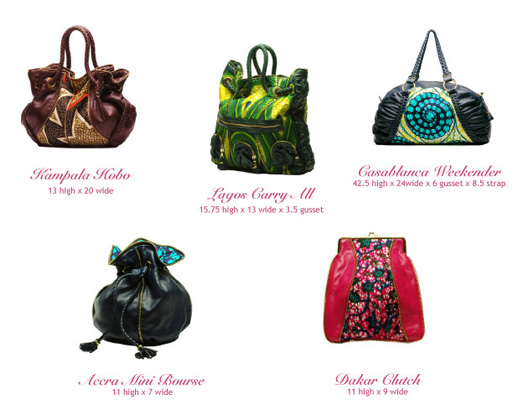 Framed against classic shapes-cluch, hobo, bourse, weekender, carry all and beach-the bags also feature braided handels and sections, details or linings in bright green, brown, navy, pink, white and beige reminiscent of the ravishing prints of "mud cloths" from Mali, wrap striped weaves and ikats from Madagascar and painted "calligraphy" cloths from Ghana. Each design evokes a bold statement that brings the visual richness and diversity of African textile tradition into a thoroughly  modern context for the fashion forward woman of today.
Retailing from $360-$950, the Farrah De Launay Bambou collection consists of the Dakar, the Kampla, the Lagos, the Casablanca and the Brazzaville and rolls out of department stores and speciality boutiques nationwide.