Ottavia et Emma Event during New York Fashion Week Fall 2009: Sponsored by TheLuxurySpot.com, Elizabeth Grant, and 6 Degrees Magazine, the party drew over 1500 fans and guests who throughout the night enjoyed complimentary Chambord cocktails, OPI/Chambord colored nail polishes and gift bags stuffed with goodies that scream pure luxury.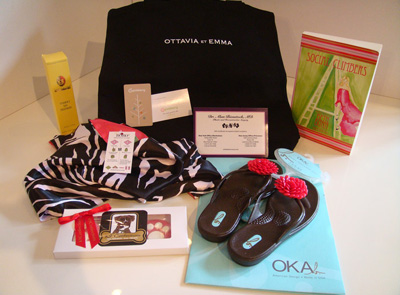 Photo credit: Rie Hirata.
Carried in, Ottavia et Emma 100% Organic Cotton Fashion Week IT Tote Bags, were swag products including BOBO luxury silk wrapping paper, sandals from Shoes That Love You, all-natural dog treats from K9 Confections, gift certificates for Pinkberry and top celebrity skincare guru, Dr. Alan Bienstock, and Ottavia et Emma's own 100% Organic Cotton logo tee.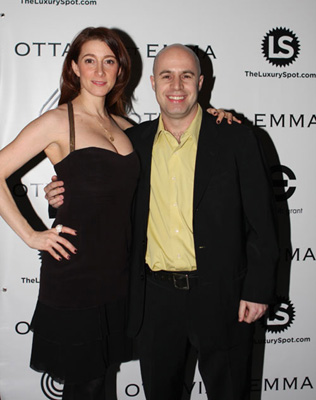 Aidyn Crowe and Dr. Alan Bienstock (photo by Sean Hogan).
Special guests who were spotted celebrating with Ottavia et Emma? American Idol's Kellie Pickler, CW & Elle Magazine Stylista's Jason Christopher Peters, and some of America's favorite personalities from Bravo's The Real Housewives of New York City and Tony Award winning start Joan Allen , to name a few.

Bryce Gruber, Friend and Vivianne LaPointe-wearing Ottavia et Emma (photo by Sean Hogan).

Elizabeth Spallanzi of Ottavia et Emma &
Jason Christopher Peters of Elle Magazine's Reality Show Stylista.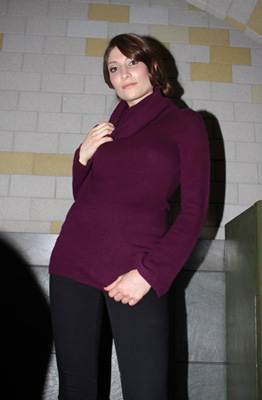 Model wearing the Ottavia et Emma Fall09 Collection.
Makeup Credit: Susan Silverman
Hair Credit: Mahesha Woolridge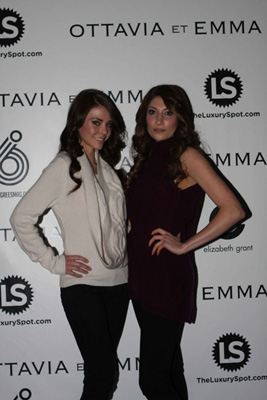 Models wearing the Ottavia et Emma Fall09 Collection.
Makeup Credit: Susan Silverman
Hair Credit: Mahesha Woolridge