ASSOULINE Announces the Release of PIERRE CARDIN: 60 YEARS OF INNOVATION By Jean-Pascal Hesse.
"Geometric motifs, asymmetry, oversized buttons and collars, hooped dresses, vinyl inserts-Cardin is an original in every sense of the word."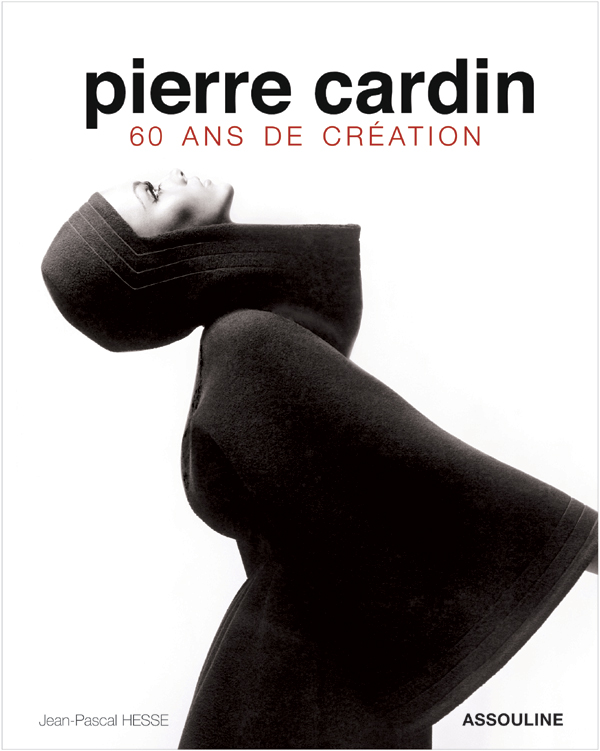 ASSOULINE is delighted to celebrate the sixtieth anniversary of the Masion Cardin, with the publication of a commemorative retrospective of the work of its founder, fashion designer Pierre Cardin.
Born in 1922 in San Biagio di Callalta, near Venice, Pierre Cardin immigrated to Paris in 1924. After working briefly with Elsa Schiaparelli, Cardin joined Dior in 1946 and opened his own couture house in 1950. He was a pioneer from the start, creating a design-based, architectural fashion with a futurist sensibility. Cardin also had an avant-garde understanding of fashion's relationship to new audiences, presenting his collections to large crowds. He was the first to demonstrate that fashion can be both a creative process and a business-and that one man can excel as both a businessman and an artist.
This volume is a tribute to this extraordinarily innovative and iconoclastic designer, taking a primarily visual perspective, highlighting Pierre Cardin's contributions to the world of couture, fashion, and perfume, reflecting his spirit and energy as well as the brand's international presence.
$120.00, Spring 2010, hardcover/jacket, 300 pages, 11 2/5 x 14 2/5″, 29 x 36.8 cm, 200 illustrations, ISBN: 9782759404247
Available at: assouline.com
ABOUT THE AUTHOR:
Jean-Pascal Hesse, who holds a degree in history, has been director of communications at the Cardin fashion house for close to 15 years.
ABOUT ASSOULINE:
Renowned for their highly original graphic concept, ASSOULINE books and luxury gift items are works of art that capture culture and bring it to life. The spirit and 'savoir faire' of the company have contributed to the creation of a unique and eclectic, chic and elegant brand that is immediately identifiable. ASSOULINE publications have been translated into more than ten languages and are available in the most exclusive retail destinations worldwide. ASSOULINE's Paris boutique opened in 2005, ASSOULINE at The Plaza Hotel, in New York City opened its doors in 2008, ASSOULINE West Hollywood and ASSOULINE Las Vegas both opened in December 2009.