British celebrity designer Matthew Williamson is teaming up with Swedish retailer H&M to do a capsule collection.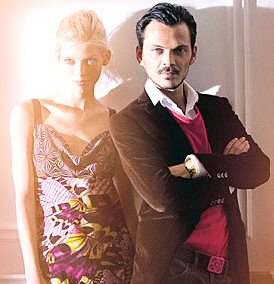 "I love the fact that H&M have created a new phenomenon in fashion through the pioneering concept of collaborating with high-end designers to create one-off limited edition capsule collections. I am thrilled that my creations for H&M will be accessible to and hopefully enjoyed by so many people around the world" Williamson said.
A favorite of stars like Rihanna, Thandie Newton, Mischa Barton, Lindsay Lohan and more, Williamson will bring his bright prints to H&M by April 23rd. A second collection, to be released in mid-May, will include both men's and women's clothing.
A few weeks ago, H&M had joint collaboration with Japan's Rei Kawakubo of Comme des Garcons.
via: Just Jared.