Denise Rich announced that Lorraine Schwartz has been named to the Board of Directors for Gabrielle's Angel Foundation for Cancer Research!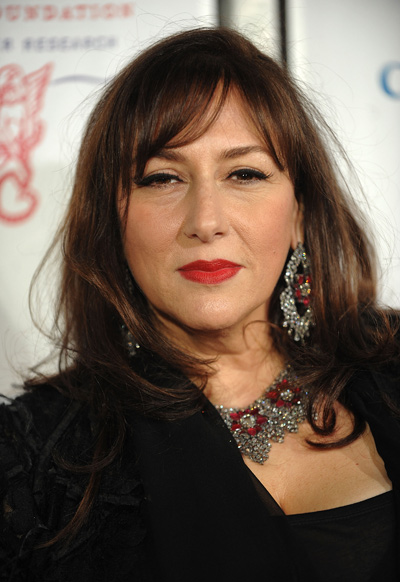 This past October at the Foundation's signature fundraiser, The Angel Ball, Ms. Schwartz, along with her siblings Ofira and Ilan Sandberg, announced the Shulamit Benjamini Sandberg Medical Research Grant, named for their mother, who died of cancer. This grant represents a three-year commitment for a total of $225,000.00.
Gabrielle's Angel Foundation for Cancer Research was created in 1996 by Denise Rich and her daughters in memory of their daughter and sister, Gabrielle Rich Aouad, who passed away at the age of 27 after a long and valiant struggle with acute myelogenous leukemia (AML). To date, the Foundation has awarded over $13 million in Medical Research Awards making Gabrielle's Angel Foundation one of the largest non-governmental sources of grant support to blood cancer researchers at the nation's leading institutions.
Lorraine Schwartz is a third generation diamond dealer. When she started designing for herself the world took notice. Before she knew it people like Barbara Streisand, Beyoncé Knowles, Elizabeth Taylor, and Jennifer Lopez were buying her collections and commissioning her to make one of kind pieces. Her jewelry is known for its individuality and workmanship and is adorned by celebrities and royal families worldwide. Lorraine Schwartz designs are sold exclusively at Bergdorf Goodman or by appointment only at her Fifth Avenue showroom in New York City.