Last month, during my visit to New York City for Fashion Week I was given a great chance to interview fashion designer Chris Benz.
In this interview Chris talks to me about how he is relatively relaxed minutes before the debut of his Spring 2010 collection. The inspiration for his designs. Why fashion design was the right thing for him. His personal style. And future plans.
I can't get over how nice and cool Chris Benz was to chat with, and how original his collection was!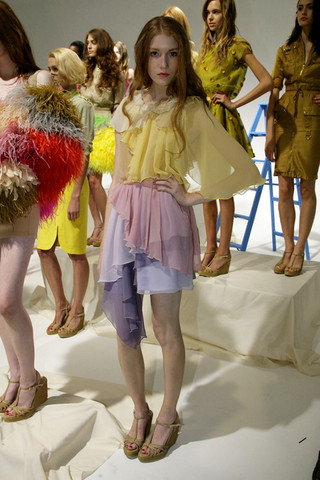 Image via elle.com