Blue&Cream's mid-summer trunkshow on the Bowery for UES brought out a mix of who's who in NY nightlife drinking Svedka mixologist Alex Ott's Summer Melon concoctions. For those underage NYC prep kids, Jessie Leavitt, PC, and Aaron Reid (son of LA Reid)- Mister Softee and the nice old Delicio Coco Helado man was on hand to serve ice cream and icey fruit treats.Eleanor Lembo started the event looking svelte in a black jumpsuit only 3 weeks after giving birth to prodigal son, Allistair. Allistair got his first taste of Blue&Cream — and he is so cute.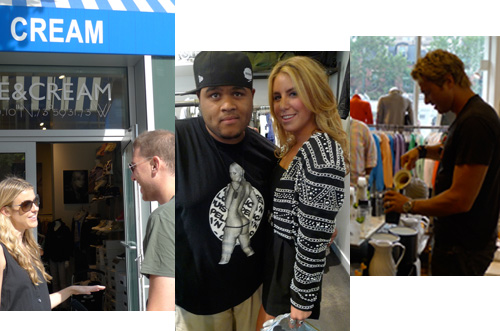 NYC prep kids:Jessie Leavitt (center)
Socialites Alexandra Richards and Laura Katzenberg posed under the picture of Patti Hansen (Alex+Theo's mom) which is hanging from Patrick Mcmullan's Big Picture photo exhibition. Later Alexandra met Nick Cohen at the dj booth to spin a set.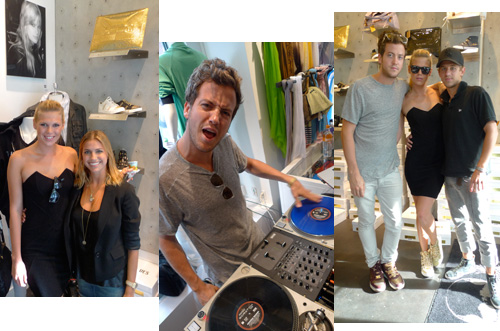 Other guests including Anabel Vartanian, Supermodel Eniko Mihalik, DJ Jus Ske, Vito Schnabel, and 1 Oak owner Richie Akiva bounced between drinking Svedka cocktails inside and gorging on Mr Softee Ice Cream outside on the Bowery causing such a big scene on the street that even "True Blood's" Anna Paquin couldn't ignore the event- we peeked her interest so she came in unannounced, oblivious to the music and UES, she walked the store's gallery going into the back area to check out Andy Warhol+Madonna's 6ft photographs from the 80s.The ever-so-chic June Ambrose, Jay-Z's stylist, was also in attendance with her husband Marc. She fell in love with our favorite UES black studded leather lows and took a moment to tweet about other decadent pieces around the store.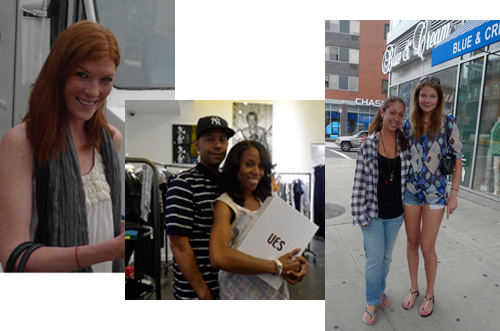 Overall, it was a gorgeous night on the Bowery and Blue&Cream would like to thank to all their friends for coming out.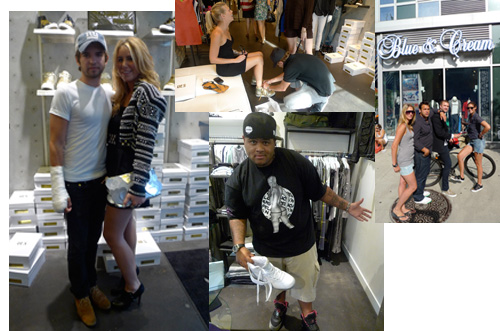 NYC prep kids:PC & Jessie Leavitt (left)
Photographs by Laura Katzenberg