Swide Interviews Fashion Icon Anna dello Russo. Swide.com-luxury is a magazine by Dolce & Gabbana.
Swide caught up with none other than fashion editor extraordinaire Anna dello Russo! She invited Swide into her home for a lovely chat and biscuits, so they got comfy and got grilling… Fortunately she took their enthusiasm with a lot of patience. Meet one of the most down-to-earth of fashion legends.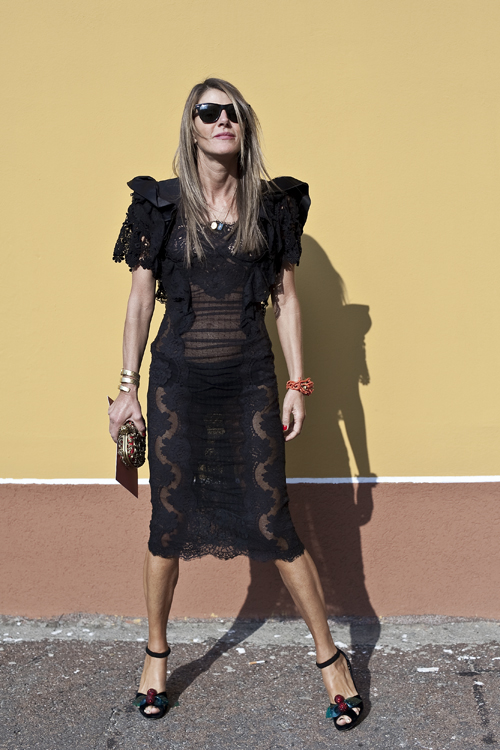 Anna dello Russo in a dress by Dolce & Gabbana.