Frédéric Fekkai announces the September 15th opening of ultra-chic French Mediterranean cafe, Salades De Provence at his Beverly Hills Salon.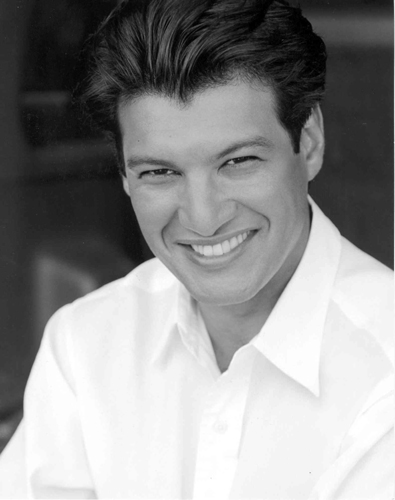 Originating from the family-owned restaurant, Papagayo Aix-en-Provence, customers can dine al fresco on the newly renovated terrace enjoying a selection of canapés, crepes, salads, desserts and many more delicacies from France. With its French Mediterranean traditions, Salades De Provence offers only the finest ingredients, superior preparation and dedication to quality. Salades de Provence and Frederic Fekkai is the careful blend of everything about France – a warm décor, authentic cuisine and friendly hospitality, with a perfect harmony of inviting ambience and superlative service.
Salades De Provence dishes up an exclusive entrée menu for Fekkai salon guests consisting of 15 diverse salads composed of organic baby mixed greens, chicken breast, salmon, lamb, smoked duck breast, sun-dried tomatoes and imported cheeses from France. The café will offer mouth-watering, rich yet healthy delicacies in the elegant refined setting of the salon. This location is inspired by Aix-en-Provence – very fashionable, youthful and artistic, with a décor highlighted by saffron yellows, Mediterranean prints and Provencal style in an intimate bistro setting.
"The idea behind my Beverly Hills Salon is to provide clients with an atmosphere of luxury and now, in addition to the fine services, clients can indulge over a café au lait and French pastry while enjoying a scenic view overlooking Rodeo Drive" says Frederic Fekkai. The ambiance is reminiscent of a modern French café with chic lounge chairs, tables and large windows. Now you can enjoy a gelato, in between treating yourself to luxurious services that Fekkai offers.
Seating available for approximately 40 guests, the salon's elegant bougainvillea-lined private terrace offers an intimate oasis which is also a perfect setting for private parties. Salades De Provence at Frederic Fekkai Beverly Hills Salon will be serving breakfast, lunch and dinner, Monday through Saturday from 9:00 am to 6:00 pm at 440 North Rodeo Drive. Salades De Provence will also cater to guests at the Melrose Place Salon location.