Check out the latest style news according to People Style Watch:
Leighton Meester Walks the Runway to Battle Domestic Violence: is doing her part to end domestic violence, taking to the runway today to raise awareness for the issue. "I think it's an issue that everyone can take part in because it applies to everyone," the Gossip Girl actress told reporters in N.Y.C's Union Square. "You can be a victim or someone you love can be a victim. The more people are aware, the more it can be prevented." Meester said as a woman, she has a special interest in the issue. "No matter who is affected by domestic violence, I take it personally, so I think it's partly my responsibility to talk about it."
Molly Sims Takes a Gamble on Lingerie Design: Former model Molly Sims will soon pull an Elle Macpherson and design her own lingerie line. "It's something I've always wanted to do," Sims tells PEOPLE on Wednesday night at the LA launch party for Domino: The Book of Decorating. And now she finally has the means to do it on a mass level, thanks to financial backing from a company called Concepts.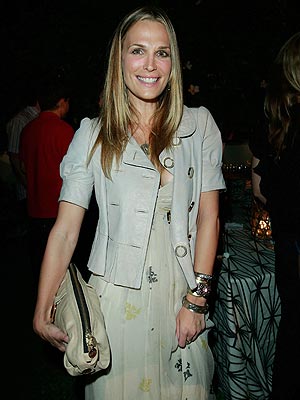 EXCLUSIVE: Sneak Peek at Tina Turner's World Tour Costumes: Tina Turner has become almost as recognizable for her sexy stage style as for her sultry sound. And it's a look she's been developing over the past 30 years with the help of costume designer Bob Mackie.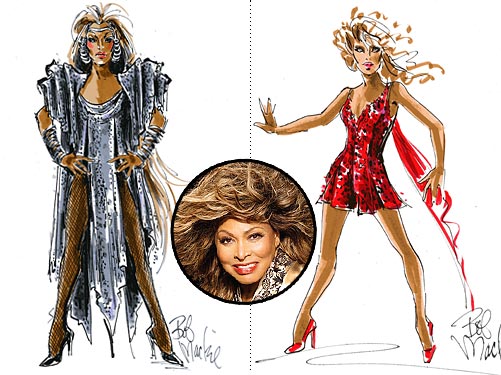 Dita von Teese Reveals Her Secret Love – For Tights:At Jean Paul Gaultier's dance-inspired show in Paris on Tuesday night, Dita von Teese could hardly contain her excitement. "It was everything I come to the shows for, you know, theatrics. It felt like a show," she told PEOPLE.
FIRST LOOK: Whitney Port's New Clothing Line! After much-anticipation, The Hills star Whitney Port's line is here! The former Teen Vogue intern and pal Adrienne Baravetto have co-designed a collection of sparkly party dresses. From what we've seen, Whitney's Eve line is a little more high-fashion than friend Lauren Conrad's casual dresses, and perfect for a night out the town. Some of Whitney's designs have already made it to the floor of celeb haunt Kitson, and online – and it looks like her collection will be going neck-to-neck with Heidi's more affordable one.