JOSEPH DOMINGO reveals "SKIN", a daring and exciting collection for Spring/Summer 2009, at Mercedes-Benz Los Angeles Fashion Week. His show is scheduled to march down the runway at 6PM Tuesday October 14, at Stage One of Smashbox Studios, Culver City, CA.

The show features the San Francisco-based designer's progressive exploration into the feminine mystique. Often catering to the well-heeled set and glamorous women in rarefied entertainment and fashion circles, Joseph Domingo is set to showcase head-turning pieces that confidently tease between what one shows and what is kept hidden. "It's not about being overtly sexy but being sensuous," he points out. "For example, a bare shoulder can often be more alluring than being completely naked. It's about the promise of possibilities." The concept hinges on the art of seduction as personified by Joseph's muse of the moment, the Greek goddess of love herself – Aphrodite – and by women across the ages who knew exactly how much to unveil and how much to hold back.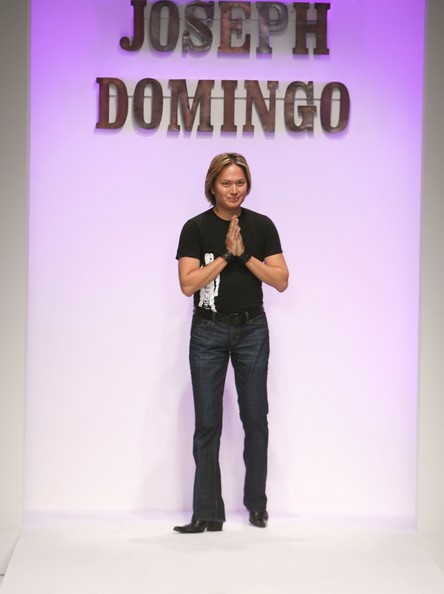 Featuring some 40+ pieces, "SKIN" adds an edge of desire to Joseph's signature touches of lavish luxury. From light-as-air chiffons to smooth silk, seriously elegant fabrics range in color palette from nude tones and white to blush. Hems fall short or long with no in-betweens while silhouettes cling or delicately skim the surface of the body. Fabric overlays extend the theme along with fish scale, scallop and Garden of Eden leaf details. The women's line is complemented by a small men's collection in relaxed, sporty looks with equal emphasis on cream, navy and khaki. The Joseph Domingo Spring/Summer 2009 Collection is being sponsored by Elite Progressive Cosmetology.